Largest Inventory - Best Service - Lowest Prices
A | B | C | D | E | F | G | H | I | J | K | L | M | N | O | P | Q | R | S | T | U | V | W | X | Y | Z
Same day shipping on in-stock orders placed before 4:30pm Pacific Time M-F
---
Learn More About...


Plumbing DIY
Find helpful tips & tricks, step-by-step instructions, and video tutorials for simple plumbing projects.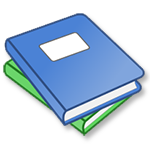 Educational Articles
Learn more about plumbing-related issues and how to choose the best plumbing products for you.
Locate hard-to-find repair parts...
Garbage Disposer Parts
We are the National parts dealer for Waste King (BoneCrusher), Sinkmaster, and Whirlaway
Find plumbing products starting with the letter:
A | B | C | D | E | F | G | H | I | J | K | L | M | N | O | P | Q | R | S | T | U | V | W | X | Y | Z
We accept most credit cards and PayPal

Our shopping cart is secure, so you can shop with confidence!
About Us | Contact Us | How to Order | Shipping Info | View Shopping Cart | Q and A | Disclaimer | Return Policy