"The value of a man resides in what he gives and not in what he is capable of receiving."
- Albert Einstein
"To know what is right and not to do it is the worst cowardice."
- Confucius
"Teach us to give and not to count the cost."
- Ignatius Loyola
---
We believe that giving to others brings a lot of rewards to the giver (as well as to the recipient).
Vic (our founder)
,
Lucas
, and
Dan
would like to share with you their favorite charities:
The Red Cross
- (www.redcross.org)
Many people recognize the Red Cross as one of the finest organizations helping mankind throughout the world. The Red Cross is a volunteer-led, humanitarian organization that provides emergency assistance, disaster relief. We hope that you will join us and give the Red Cross as much financial help as you can give.
Kiva
- (www.kiva.org)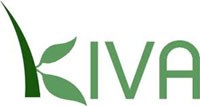 Vic (our founder) loves to make interest free loans to people in developing countries.
Vic has made over 2,700 interest-free loans to people in over 45 different countries
. According to Ali Carroll (in 2010 the Customer Service Manager at Kiva) Vic is "one of Kiva's top lenders."
For those of you who wish to join Vic to help fight poverty, but can't afford to do a lot at this time, one option is to sit down at your computer and become a micro-financier as our founder Vic has done. You can lend as little as $25 each to a farmer in Peru, or a grocery store owner in Ghana, the owner of a TV repair shop in Afghanistan, a baker in Vietnam, a single mother running a clothing shop in the Dominican Republic, or maybe even loan $25. interest-free to a young dreamer who wants to open up a soda shop in Senegal. As our founder has done, you can do all of that through www.Kiva.org which is a web site that provides information about entrepreneurs in poor countries. They include their photos, loan proposals and credit histories and allows you to make direct loans to them.
Vic believes in helping others to also attain their dreams, especially those less fortunate than those living in the U.S.. You can see some pictures and stories of the over 2,800 people that Vic has personally helped at: www.Kiva.org/lender/plumbingsupply
Big Brothers Big Sisters
- (www.bbbs.org)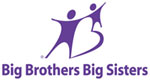 Big Brothers Big Sisters is one of the oldest and largest youth mentoring organizations in the United States. Big Brothers Big Sisters is a wonderful organization that helps kids that need role models and adult "friends" to help them with making sense of those difficult questions and decisions that come up in life. Children of all ages in communities across the country can have great mentors thanks to this wonderful organization.
Doctors Without Borders
- (www.doctorswithoutborders.org)

Doctors Without Borders is an international medical humanitarian organization focused on providing medical assistance to people whose survival is threatened by violence, neglect a catastrophe, etc., in over 60 countries. This is an amazing organization that helps the poor throughout the world. We have chosen them as one of our primary charities as well.
Shriners Hospitals for Children
- (www.shrinershq.org)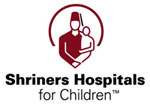 Shriners Hospitals for Children is also a very fine organization that we give moneys to. Shriners Hospitals for Children provides the highest quality care to children with neuromusculoskeletal conditions, burn injuries and other special healthcare needs within a family-centered care environment. In April 2008, we received their four-star Gold Book Society award.
The Torres Community Shelter
- (www.chicoshelter.org)
The Torres Community Shelter is a local homeless shelter that serves women, men, and families with children and we believe them to be doing an excellent job. Not only do they provide overnight shelter, showers and an evening meal, the shelter helps those in need to find jobs and housing and other vital things to help them get back on their feet.
El Porvenir
- (www.elporvenir.org)

Although few people may have heard of this small organization, we believe El Porvenir is one of the most important. They help bring fresh water and sanitation to rural Nicaraguan villages. They also assist in educating the rural communities about sustainable development, reforestation and health so that their overall condition of life may be improved. Since October 2001 we have chosen El Porvenir as an organization that we will donate some of our profits to.
Peg Taylor Center
- (www.pegtaylorcenter.org)
The Peg Taylor Center is dedicated to helping older and younger adults with health problems through improving their quality of life by staying active and involved with life and others. Participants in adult day health care at Peg Taylor Center get the comprehensive support they need to help them regain strength and enjoyment of life, regardless of their health issues. We truly appreciate the Peg Taylor Center for providing such a helpful and much needed service to our community.
Other charities that PlumbingSupply Group, LLC has recently given support and donations to:
America's Second Harvest
American Cancer Society
Americans United for Separation of Church and State
Americares
Boy and Girls Club
Boy Scouts Of America National Council
- 47 Golden Empire Council
Bridges to Community
Butte County Humane Society
Butte County Sheriff's Search and Rescue
Butte Hospice
CASA
Chico Breakfast Lions
Chico Creek Nature Center Inc
Child Abuse Prevention Center Inc
Community Living Center
Direct Relief International
Engineers Without Borders - USA
Foundation For the Children of Haiti
Friends Of The Library - Chico
KCHO - KFPR (public radio)
KVIE (public television)
KZFR
(public radio - we are currently sponsoring 8 shows)
Oceana (oceana.org)
Oxfam America
Paradise Hospice
Population Connection
Red Crescent
Rotary International
Rotary International - Chico
Salvation Army
Special Olympics (No. Calif.)
Special Olympics Northern California, Inc.
The US Committee for UNFPA
Unicef - Childrens Fund
United Way
United Way Of Butte & Glenn Counties
US Funds for Unicef
Water For People
Work Training Center For The Handicapped Inc
"When you consider the contributions that plumbing and sanitation make to the quality of all of our lives,
then much of the other things that we do just seem so much less significant."
- Vic (our Founder) 1995
2012
In 2012, we participated in the Poppy Walk & 5K Run that benefited the Peg Taylor Center, an organization dedicated to helping families caring for loved ones with serious health conditions.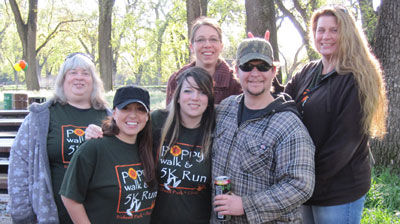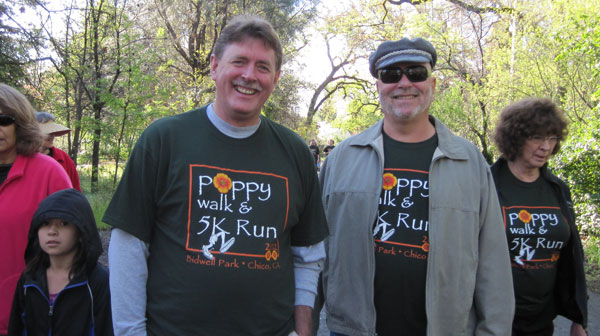 Linda, Angelica, Kristen, Megan (back), Barry & Stefani
Mike & Vic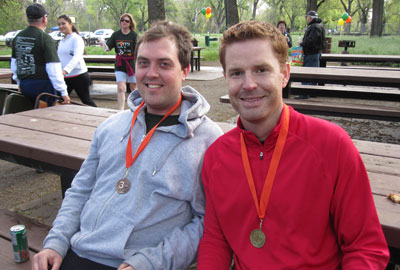 Matt & John with their medals
2011
In 2011, we again participated in an annual fundraising bocce ball tournament that benefited our local community radio station KZFR and Butte County Literacy Services.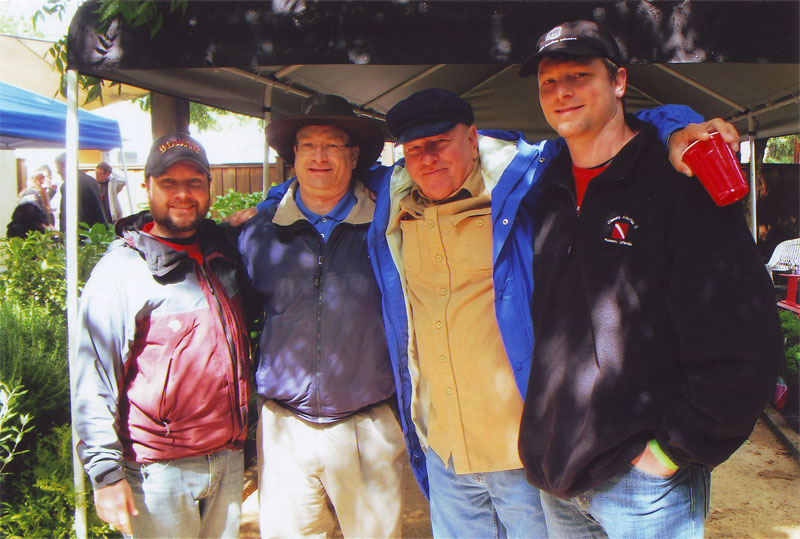 Vince, Michael, Vic and Lucas
2010
In 2010, we sponsored a
Christmas Tree Auction and Holiday Festival
benefiting the Torres Community Shelter, local homeless shelter.
We had a lot of fun participating in a fundraising event for Butte County Library Literary Services and our local independent public community radio station KZFR. We are proud to be able to support these wonderful organizations.
After the devastating earthquake in Haiti, we donated to the American Red Cross to help those in need of disaster relief. We have also been fortunate enough to help the American Cancer Society, Big Brothers/Big Sisters and Doctors Without Borders among others.
---
In 2009, even with a depressed economy we are still committed to helping others and are able to give to many charities.

In 2008, we continued to give all profits of all of our toilet tank cover sales to charities. Our founder promised that we would give a minimum of $5,000. per month to charities and we far exceeded that promise.



In 2007, we donated ALL of our profits of our sales of toilet tank lids to charities.



In 2006, we donated enough to buy 100 of LN-4 Prosthetic hands. Note that an estimated 500,000 children worldwide have been maimed by land mines. We hope that you can help the Rotary LN-4 prosthetic project as well. For more information, see www.ln-4.org

Also in 2006, we donated 150 sinks to Chico's Habitat for Humanity as well as donated a lot of money to the American Red Cross.

In 2005, we gave $15,000 to the Tsunami Relief Funds.

In 2004, we gave 120 sinks to Habitat for Humanity - (www.habitat.org) for local Chico, California.

In 2003, we gave 15 drinking fountains to the Arizona chapter of Water for People
(www.water4people.org) for a project in Agua Prieta, Mexico.

Safe drinking water and basic sanitation facilities are nonexistent for many impoverished people in developing countries. It is our hope that if you are doing well, that you consider helping others who are less fortunate than you.
The more you share, the more you will have.
If you would like for us to consider your organization - please click here
---
Read many great quotes, such as:
"What the world's poorest one billion need more than doctors, good roads,
the Internet and even electricity, is quality drinking water and safe sewage disposal.
Society is nothing without good plumbing."
- Vic - (our Founder)
---
"The best portion of a good man's life is his little, nameless,
unremembered acts of kindness and of love."
- William Wordsworth
---
"Volunteers don't get paid, not because they're worthless,
but because they're priceless."
- Sherry Anderson
Fun, inspirational quote of the day:
Finish each day and be done with it. You have done what you could; some blunders and absurdities have crept in; forget them as soon as you can. Tomorrow is a new day; you shall begin it serenely and with too high a spirit to be encumbered with your old nonsense.
- Ralph Waldo Emerson